Since the RIBSM chapter has been in existence, we have expanded in size and have all branches of the military represented. We welcome all who have a relative in the Military family including but not limited to wives, aunts, grandmothers etc.
We do hope in the event you need the RIBSM group at anytime, please reach out.
Some one will reach back. We offer a safe place to share thoughts, concerns, and
any personal stories which are kept solely within the group.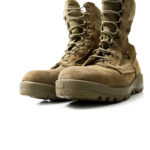 Blue Star Mothers of Rhode Island
PO Box 40938
Providence, RI 02940
(401) 426-9792
ribluestarmoms @ gmail.com
Current and Previous Administrations
In 2006, during the height of the War in Iraq, a small group of women founded the Rhode Island chapter of the Blue Star Mothers of America. Like many of us, they had a great need. Tremendous love, pride and fear which bound them together. These women gave us more than they can ever know. Without the Blue Star Moms many of us would be alone. Our founders were: 

Donna Ponte, Joyce Courtney, Sue Lavoie, Lisa Normandin, Marcia Buehner, Lynne Sampson, Mary Ellen Cimino and Rennie Simmons.

There will never be words to adequately thank them.
Officers- 2017-2018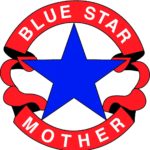 President – Betty Leach
Vice President – Jenn Ahrens
Treasurer – Joanne Wallace
Assistant Treasurer – Rennie Simmons
Secretary – Dorothy Healy
Chaplain – Doreen Holmes
Membership – Rennie Simmons
Officers- 2016-2017
President – Rhonda Ziehl
Vice President – Pat Casey
Treasurer – Linda Condon
Financial Secretary-Shirl Guiliano
Secretary – Lori Moniz
Chaplain – Tanya Smith
Officers- 2015-2016
President – Rhonda Ziehl
Vice President – Pat Casey
Treasurer – Lisa McGuire
Financial Secretary-Linda Condon
Secretary – Lori Moniz
Chaplain – Tanya Smith

Officers- 2014-2015

President – Cindy Gaccione
Vice President – Rennie Simmons
Treasurer – Ellen Friedenfelda
Financial Secretary- Ann Enos
Secretary – Rhonda Ziehl
Chaplain – Tanya Smith

Officers- 2013-2014

President – Cindy Gaccione
Vice President – Rennie Simmons
Treasurer – Lori DeRobbio
Financial Treasurer-Ann Enos
Financial Secretary-Anne Enos
Secretary – Rhonda Ziehl
Chaplain –Doreen Holmes
Sunshine Club – Susan Wilson

Officers- 2012-2013

President – Ann Enos
Vice President –
Treasurer –
Financial Treasurer-
Secretary –
Chaplain –
Sunshine Club –

Officers- 2010-2012

President – Betty Leach
Vice President –Dorothy Healy
Treasurer – Laura Langley
Secretary – Rosemarie Moretti
Chaplain – Doreen Holmes