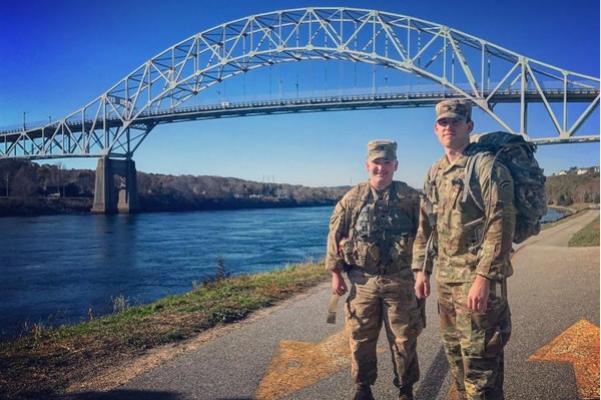 Team McKenna MobiliaTough Ruck 2018
When:
04/14/2018 @ 6:30 am – 4:30 pm
2018-04-14T06:30:00-04:00
2018-04-14T16:30:00-04:00
Where:
The Old Manse
269 Monument St
Concord, MA 01742
USA

Team McKenna Mobilia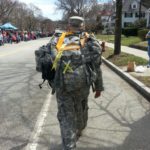 Tough Ruck is group of military and civilians whose sole purpose is to Ruck in honor and in memory of our Fallen Service Members, Police, Firefighters and EMTs, while raising funds to support military families in times of need. We will walk a 26.2 mile course with our Rucks and carry the names of our Fallen comrades with us.  On April 15, 2013, the Tough Ruck members were at the finish line of the Boston Marathon and joined the first responders to help those that were injured by the horrific blasts.
They truly exemplify the best of what our Nation is.  Today the Ruck happens the Saturday before Boston Marathon Monday in Concord, Massachusetts on the original trails of the Revolutionary War. Tough Ruck is the only Ruck partnered with the Boston Marathon and finishers are awarded the official Boston Marathon Medals and receive recognition from the Boston Athletic Association.
You can donate to Team McKenna HERE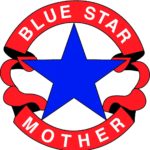 Tough Ruck Registration | Limited 1000 bibs! 
Registration opens on Saturday, November 11, 2017 @ 11:11AM  at www.toughruck.org. Register on Veterans Day and receive the Tough Ruck patch!
Individual Charity Bib Registration:
FREE registration | $1500 fundraising commitment | Tough Ruck Performance  Jacket, Hoodie, Tech Tee, Official Boston Marathon Medal (finishers only)
Individual Registration Option 1:
$50 registration fee | $950 fundraising commitment | Hoodie, Tech Tee, Official Boston Marathon Medal (finishers only)
Individual Registration Option 2:
$125 registration fee | $450 fundraising commitment | Tech Tee, Official Boston Marathon Medal (finishers only)
When: 
Saturday, April 14, 2018
Where: 
The Old Manse, 269 Monument Street, Concord, MA
(start/finish line)
Step-off:
7:15am
 – All Ruckers MUST complete the course within 9 hours. All will be removed from the course after that time period. Three waves will step-off all approximately 5 minutes apart.
Parking/Shuttle Buses:
There is no parking for Ruckers at the start/finish line.  
All parking will be at 55 Old Bedford Road, Lincoln, MA.  Shuttle buses will run continuously from 5AM-7:30AM and 2PM-6PM.   There will be no bus or other transportation provided by the race after 6PM. Please note you must complete the course in 9 hours (official timing will stop at 9 hours) which should put you at the finish line by 4:30PM.  
Weight Divisions:
For 2018, their will be four divisions: Military Heavy, Military Light, Civilian Heavy and Civilian Light – You do not have to select your division at the time of registration.  Your ruck will be weighed the morning of the Ruck.  Make sure to check out Rules section for more detail information.
Tough Ruck Contact:

1-844-894-RUCK